Ingredients
1 oz Munster Cheese (or amount preferred)
2 Slides of Bread
1 oz Grilled Steak
1 Pat of Butter
1 Small Habanero (optional)
Step 1
Shred that cheese don't cut it.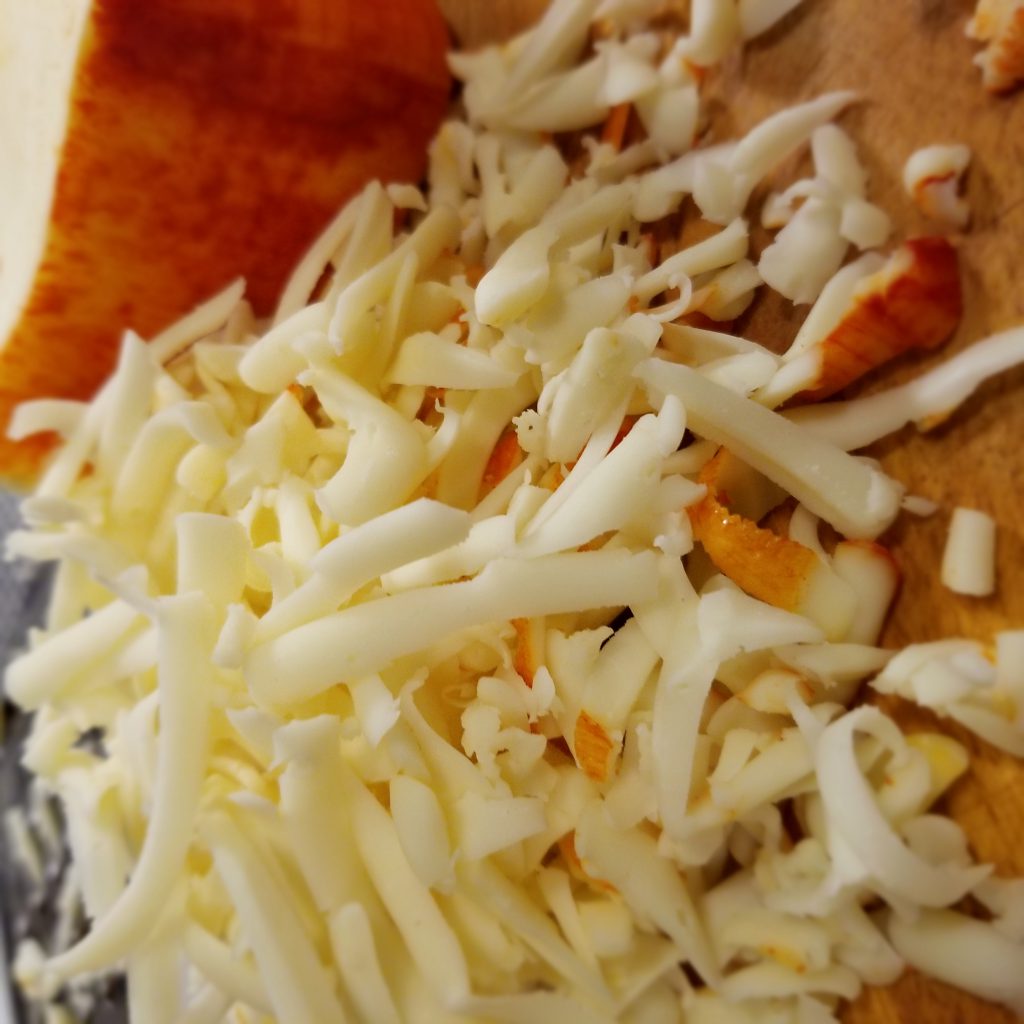 Step 2
Place warm steak pieces on sliced bread. I usually save some steak seasoned in salt and pepper from the taco party the previous day.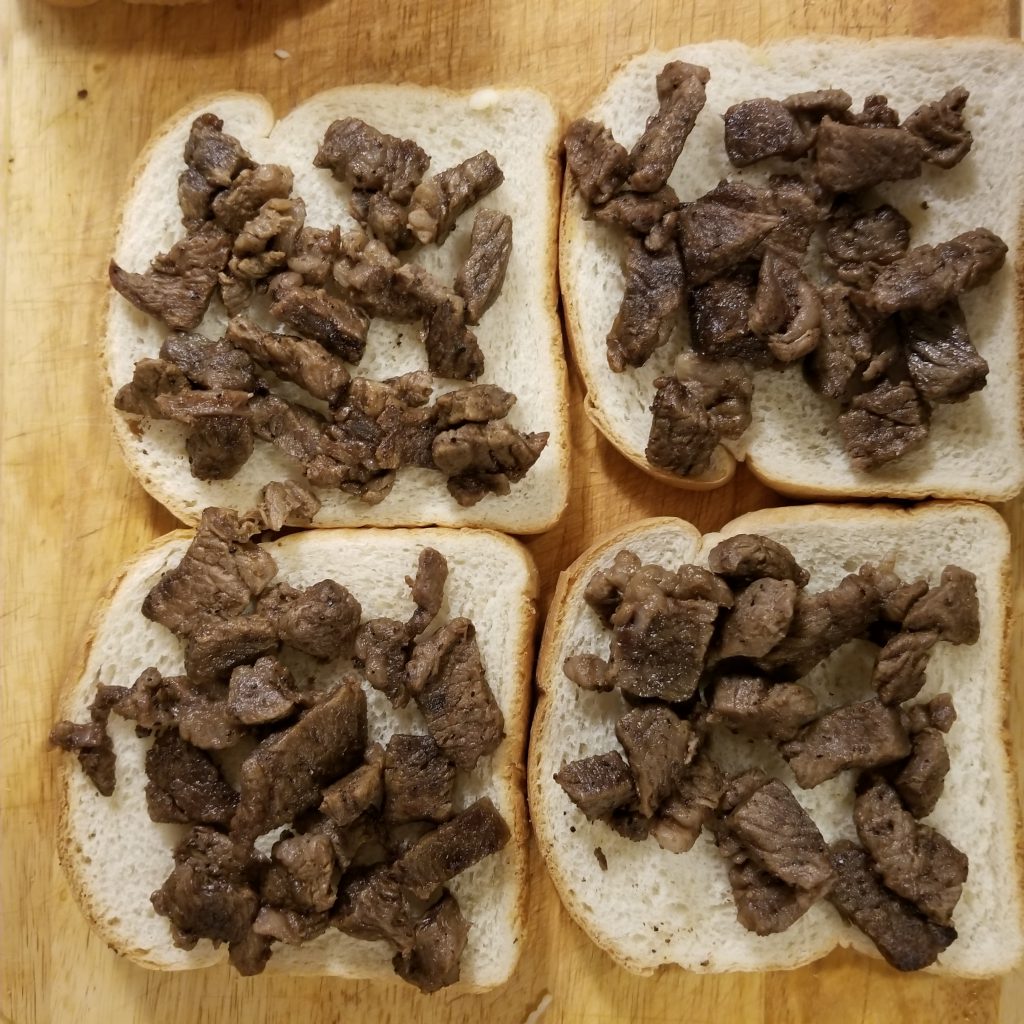 Step 3
Sprinkle that cheese on top of that meat. This is where you can add some chopped habanero peppers if you love it hot or jalapeños if you dig it mild.
Step 4
Drop a pat of butter on a hot skillet and place your sandwich in there. Flip that baby and warm the other side on some more butter.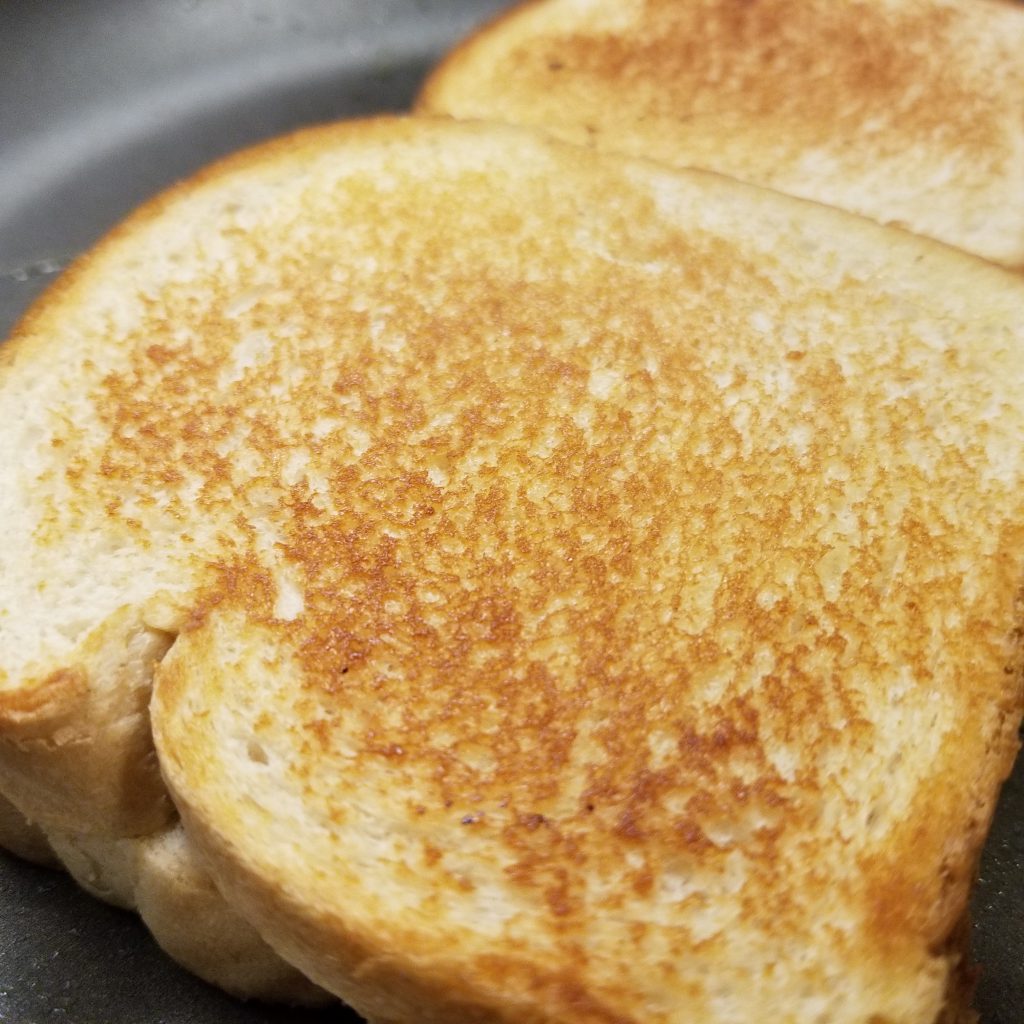 Step 5
Slice and enjoy that meaty cheese goodness and dig in.